My style crush #1 - Soo Joo Park
Soo Joo is a Korean model who started her career modelling for high street brands like Urban Outfitters and Pixie Market and has moved her way up to modelling for major high end designers such as Chanel, Emporio Armani, Jeremy Scott and Jean Paul Gaultier.
Not only does she have killer platinum hair, she has killer unique style.
She has a unique take on the off-duty model look.
I'm in love with her mix of casual and edgy.
Soo Joo also has a cool instagram page showing off her laid back personality.
Soo Joo has her own blog which she personally updates.
"I wish I could say everything I mean effortlessly
Rather I'm a little clumsy and awkward
But I don't say things I don't mean
So at least I'm a bumbling honest fool"
Totally relatable and down to earth!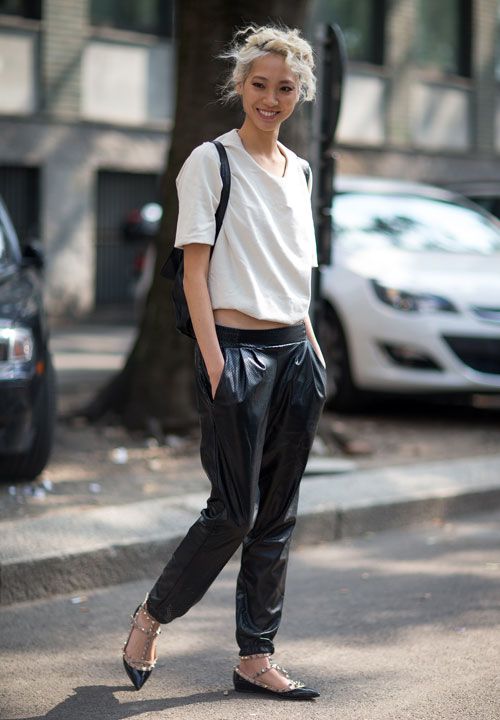 More of her effortless chic style, both from Paris Fashion Week posts found on her blog.
I'm obsessed with her bare, minimalist make-up look.
I love the bold, straight brows that she rocks in this photo.
Another photo showing off Soo Joo's amazing hair.
Gifs from Soo Joo Park's VOGUE photo shoot.
Thanks for reading, stay tuned for next weeks Style Crush.